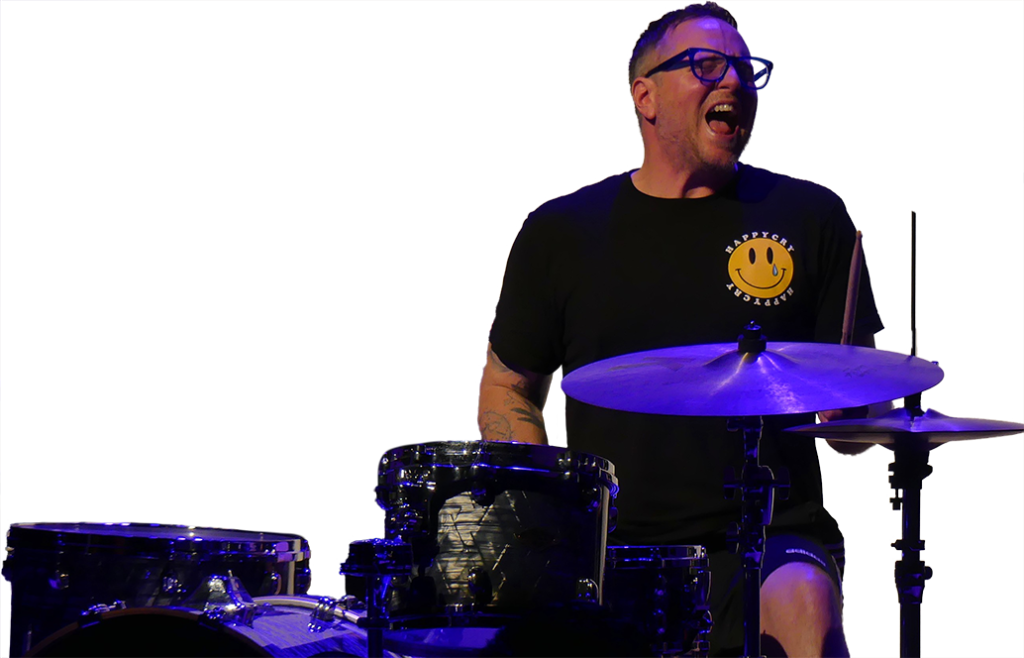 Born and raised in Kingston, New York, I was inspired and guided by my father, early on in the music business.  At 12 years old, I began playing drums in a band with my brother, Joey. We found early success, played on the main stage at the Woodstock '94 Festival, and even signed a development deal with a major record label. 
For a number of complicated and conflicting reasons, I left the family band to join what would eventually become Coheed and Cambria. In the early 2000s Coheed found a surge of popularity with young audiences of progressive rock music looking for something different. 
While the band was discovering new levels of success and popularity, I was discovering the world of drugs. Over the next few years, my focus on music, touring and recording, shifted to cocaine, heroin and OxyContin. The conflict inherent in this split was unsustainable, and my place in the band evaporated. 
Over the next few years, my dependency deepened, to the point that I was spending $1,000 a day on drugs. After failing at recovery a number of times, I finally found my way out of the black hole of my addiction. 
Now, more than a decade clean, I'm on a mission to save lives and help others avoid drug problems or recover from addiction by sharing my story.  I talk candidly with people about the realities of addiction and recovery.  I face up to all the mistakes I made and all the people I hurt. It's like I tell people, "You've got to come clean to get clean."
Today, I'm back with Coheed and Cambria, making records, writing music and touring the globe.  I haven't been healthier or happier in my life, and I want to help others achieve the same in their lives.  
– Josh